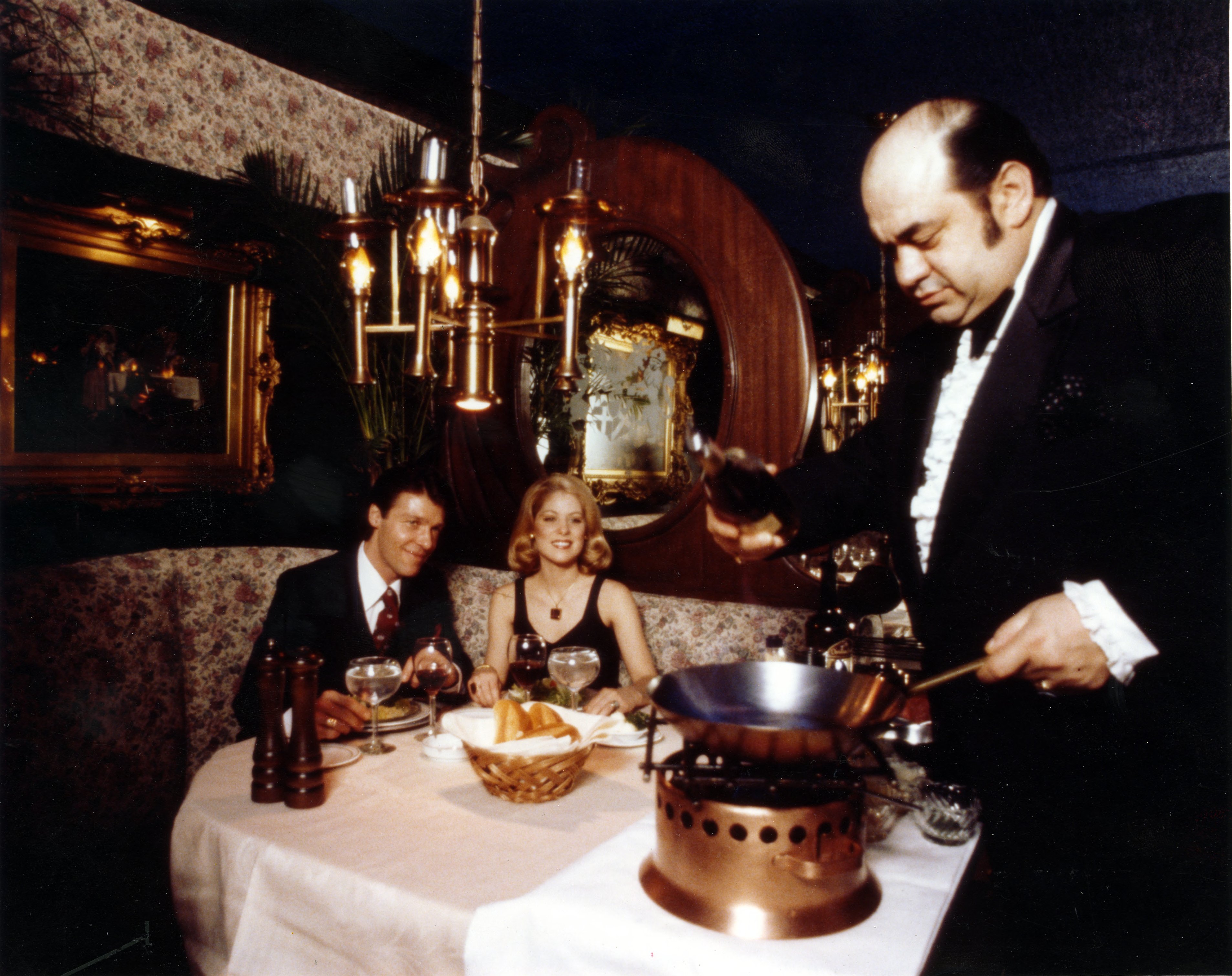 1977 recipe, makes one serving
Ingredients:
Butter, 3 oz. pork tenderloin, 3 oz. lobster meat, 1 shallot, 2 oz. mushrooms, 1 oz. cognac, 1 oz. white wine, salt, white pepper, curry powder, Worcestershire, flour, butter, whipping cream, 1 banana fried, shredded coconut, hot cooked rice.
Directions:
Saute' pork, shallot, mushrooms and lobster in butter. Add salt white pepper, curry, cognac, wine and Worcestershire to taste. Make a roux with flour and butter as needed to thicken mixture. Add cream as needed. Place in casserole with banana and coconut. Brown under broiler and serve with rice.