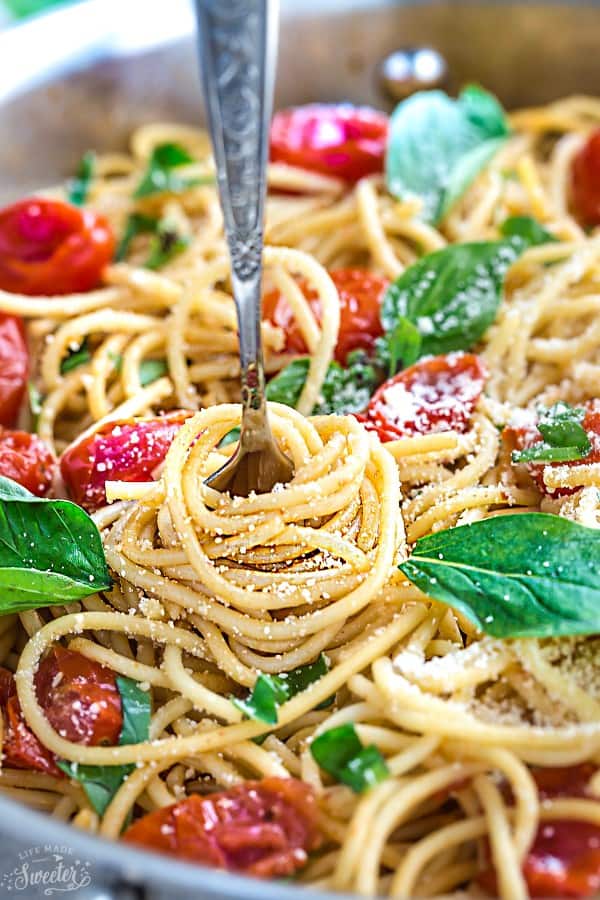 2010 recipe by Chef Robert Ash and Marcus Restaurants
Ingredients:
1 l.b chicken breast (smoked, shredded)
1 lb. cooked pasta of choice al dente'
½ c. red cherry tomatoes (halved)
1 c. baby spinach (cleaned)
¼ c. fresh basil pesto
¼ c. chicken stock
3 T. fresh grated or shaved Parmesan cheese, to taste salt and pepper.
Directions:
Place olive oil in a deep sauce pan or sauté pan over medium high heat, then add spinach, chicken, tomatoes and pasta. Cook 1-2 min. Add basil pesto and enough chicken stock the thin slightly. Cook until pasta is warm and sauce has thickened slightly, pour into serving vessel and top with grated Parmesan cheese.
Fresh Basil Pesto Ingredients:
2 c. fresh basil leaves packed, ½ c. fresh grated Parmesan-Reggiano or Romano cheese, ½ c. extra virgin olive oil, 1/3 c. pine nuts or walnuts, 3 garlic cloves, minced, to taste salt and black pepper.
Directions:
Combine the basil, pine nuts and pulse in food processor, add garlic and pulse. Slowly add olive oil in a constant steady stream while the processor is on. Scrap down the sides with a rubber spatula, add the grated cheese and pulse again, add salt and pepper to taste.