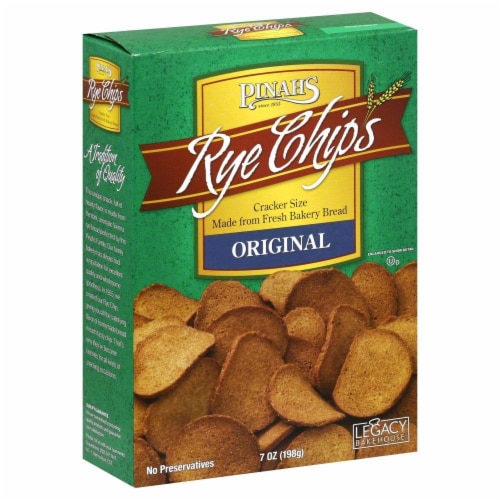 An "Oh my gosh" delicious, fast appetizer recipe to wow unexpected guests.  This recipe comes from the mid 1970s and originally used the wavy Pinah Dark Rye Chips made by Legacy Bakehouse near Milwaukee. Gardetto's chips are a great, too.
1 (8 oz.) Swiss cheese, shredded
1 sm. onion, chopped finely
2 tbsp. Hellman's mayonnaise
Party dark rye chips (the best are Pinah Dark Rye or Gardetto's)
Combine the first three ingredients in a bowl. Spread onto dark rye chips and line on a cookie sheet. Broil until cheese melts. Transfer to serving dish and serve immediately.